Console Walkthrough
After logging in to your account, you will land on the KappaX console. Here, you can access all your projects and workspaces. By default, it opens your personal workspace, but you can switch to other workspaces by clicking on the dropdown menu.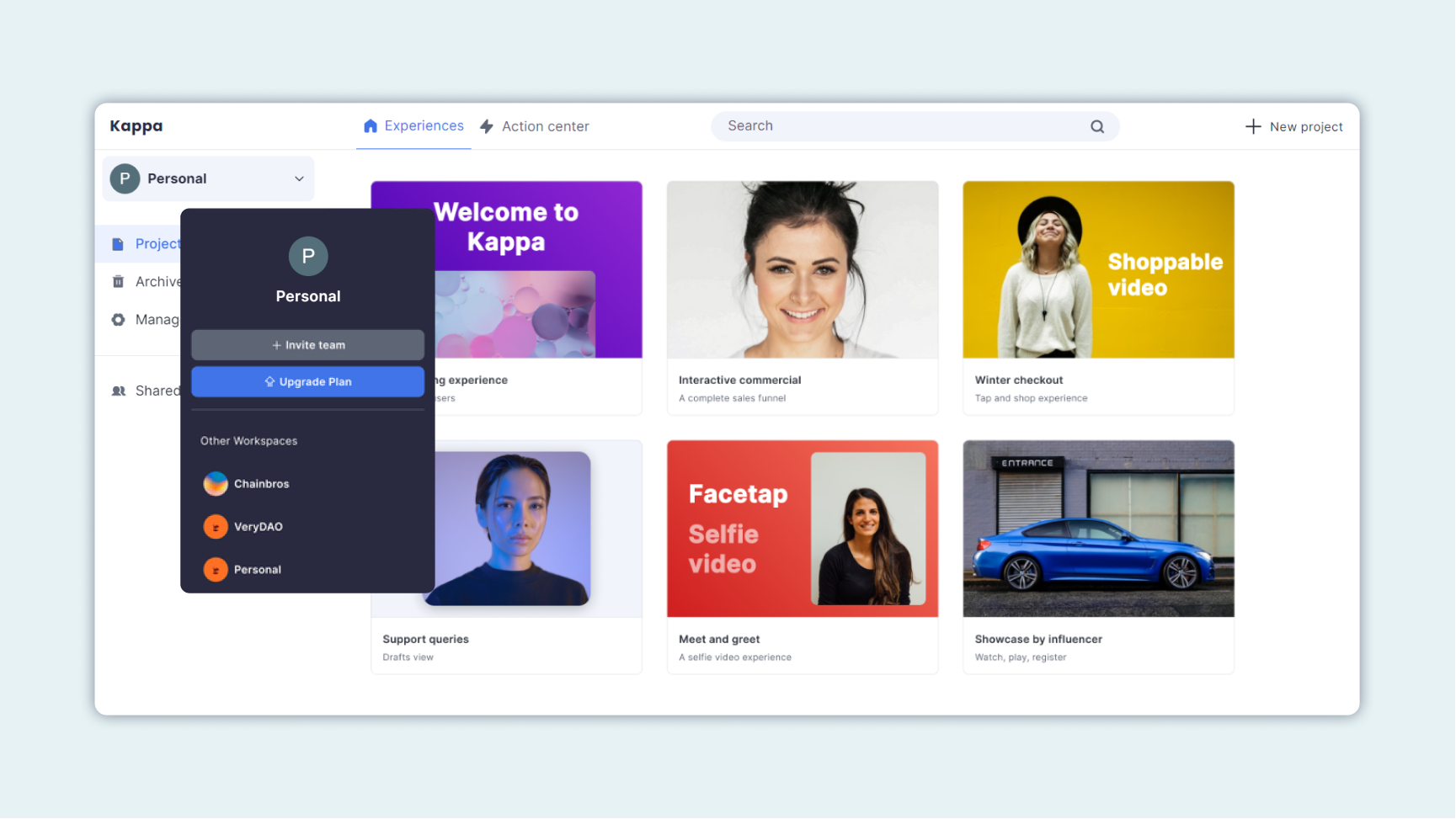 Tabs and navigations
Your projects are organized into 4 tabs - Recent, Personal, Archives, and Shared with me.
Recent tab

displays the projects you've edited in chronological order.

Personal tab

shows all the projects you own.

Archives tab

is where all your inactive projects will reside, so you can declutter your workspace.

Shared with me tab

displays projects that others have invited you to collaborate on.