Creating Layout
In this article, we'll cover the basics of creating elements and layouts in KappaX. An editor that allows you to create stunning designs and layouts with ease. Let's dive in!
Selecting the Aspect Ratio
When you open a new project in the editor, you will be greeted with a popup asking you to create a new layout. You can either select the layout from the existing options or enter custom dimensions. On hitting the create layout button, the artboard is created. This is the space where you'll be working. It houses all the layers and screens that you'll create.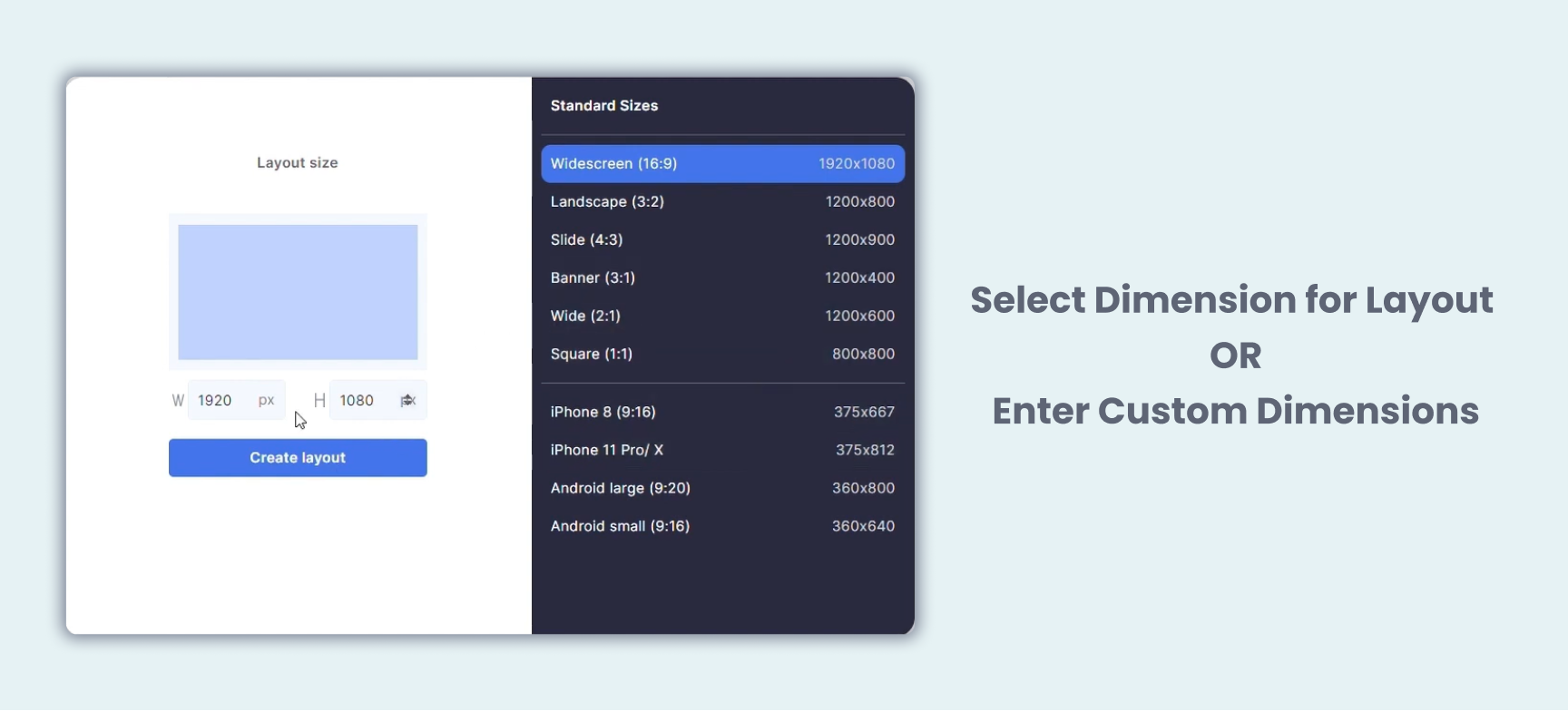 Adding Rectangles
The middle section of the top bar is where you'll find all the elements to create a layout. Let's start by drawing a rectangle element on the artboard. Select the element and drag it onto the artboard. Now, we can manipulate various properties of this element like resizing, assigning color, border, controlling the opacity, and adding transitions.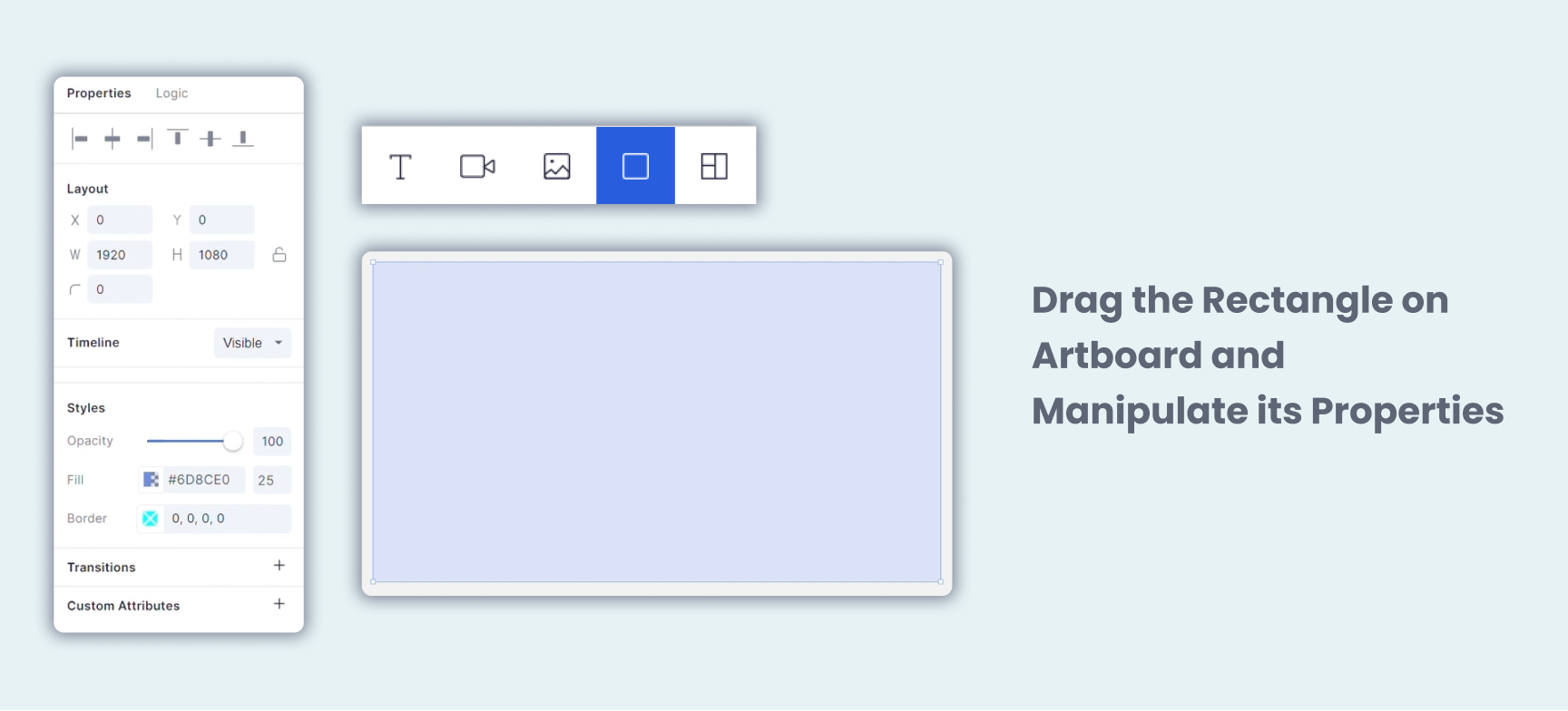 Uploading Media to Content Library
Now, let's switch to the content library first and upload a few media files there. You can either drag & drop the files or upload them manually. To know more about the management of media in KappaX, follow this link.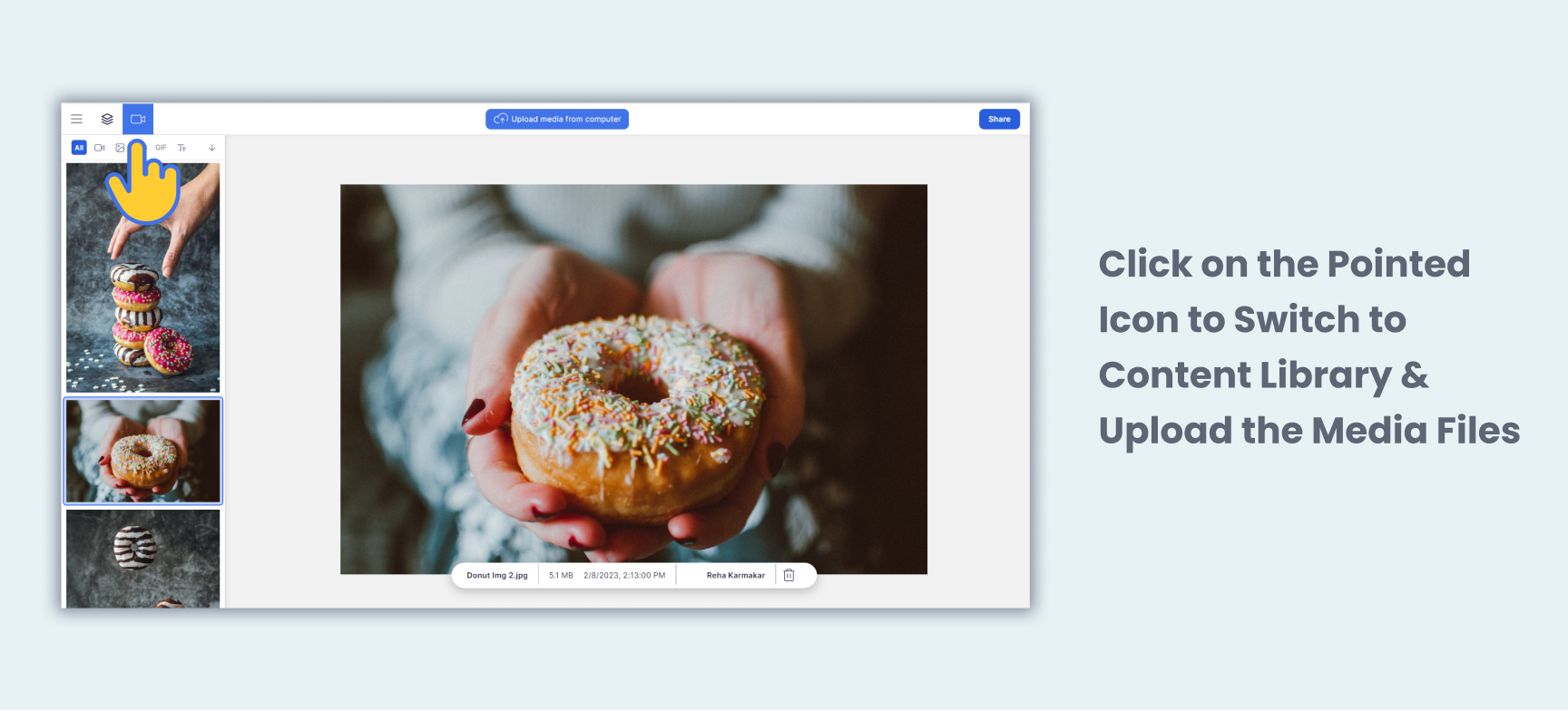 Adding Images
Next, let's add an image element to the artboard. It behaves as a placeholder. To assign media, click on the 'Select Media' icon and assign the media to the image layer. Now you can manipulate its properties.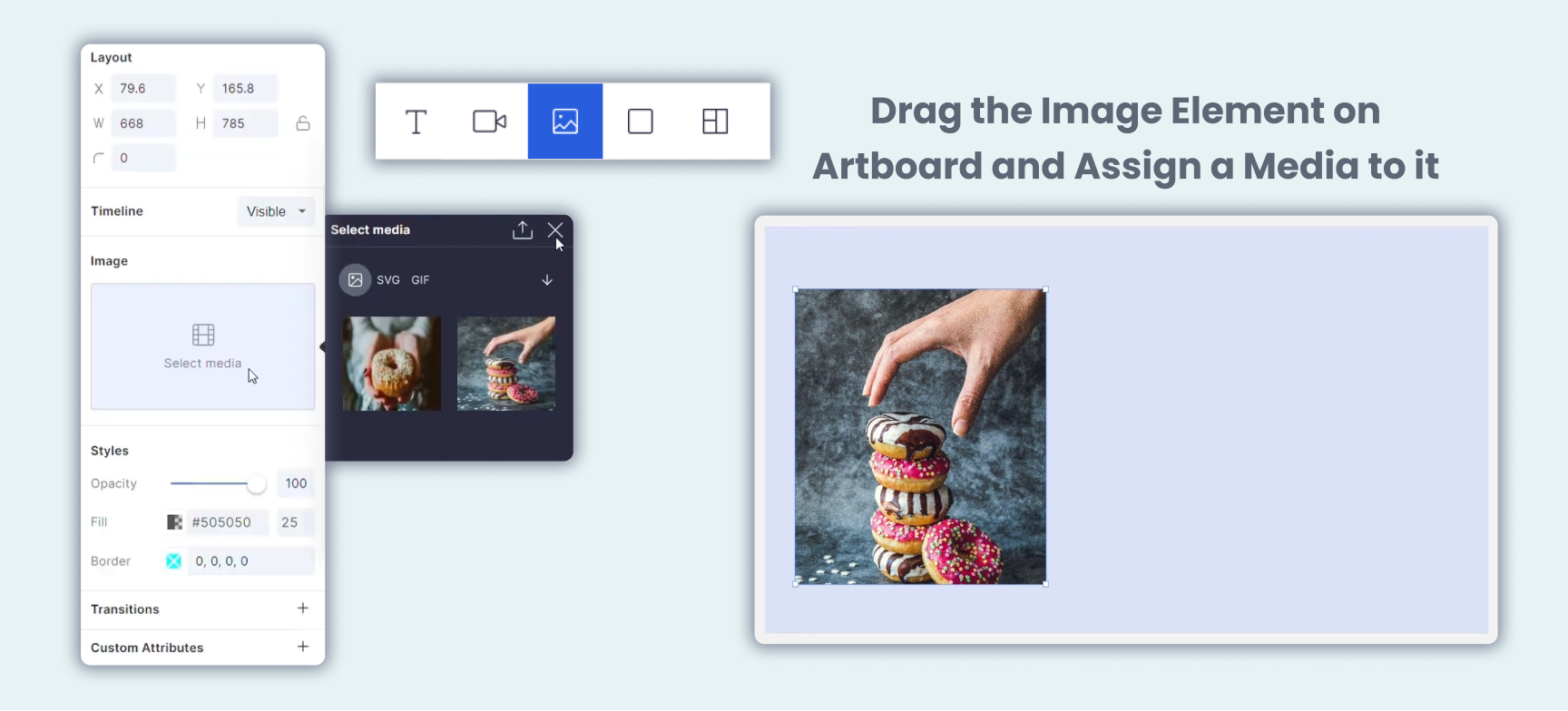 NOTE
The media assets first need to be uploaded to the content library of KappaX. Follow this link to learn how to upload & manage media in KappaX.
Adding Videos
We can also add a video element to our layout. Drag the video element onto the artboard and assign a media to it. We can update the properties of this element in the same way as we did for the rectangle. We can even decide if we want the video to be muted or unmuted by default.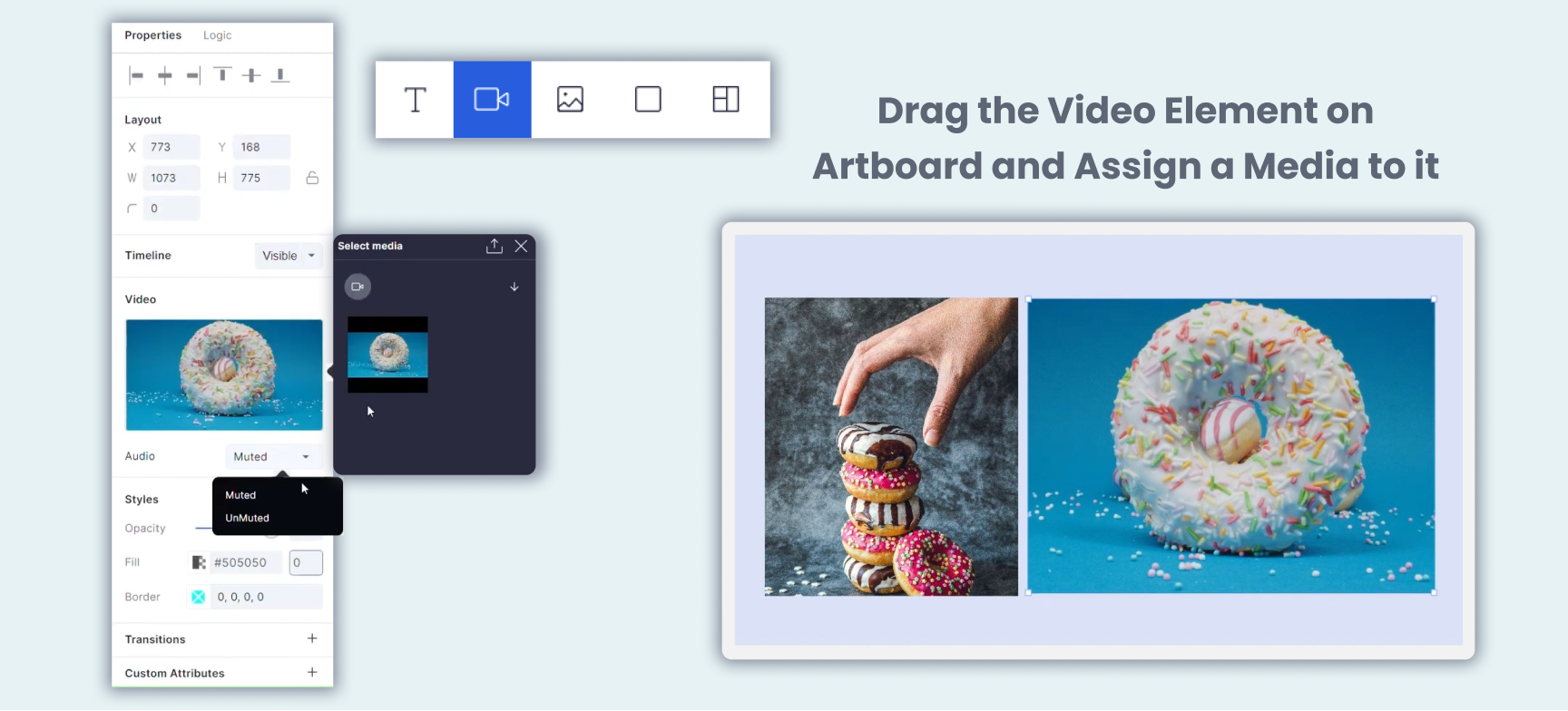 Adding Text
Let's add a text element to our layout. We can add the text from the property panel and assign different fonts, weightage & colors to it. Here, we'll make a header text & a button using the text element.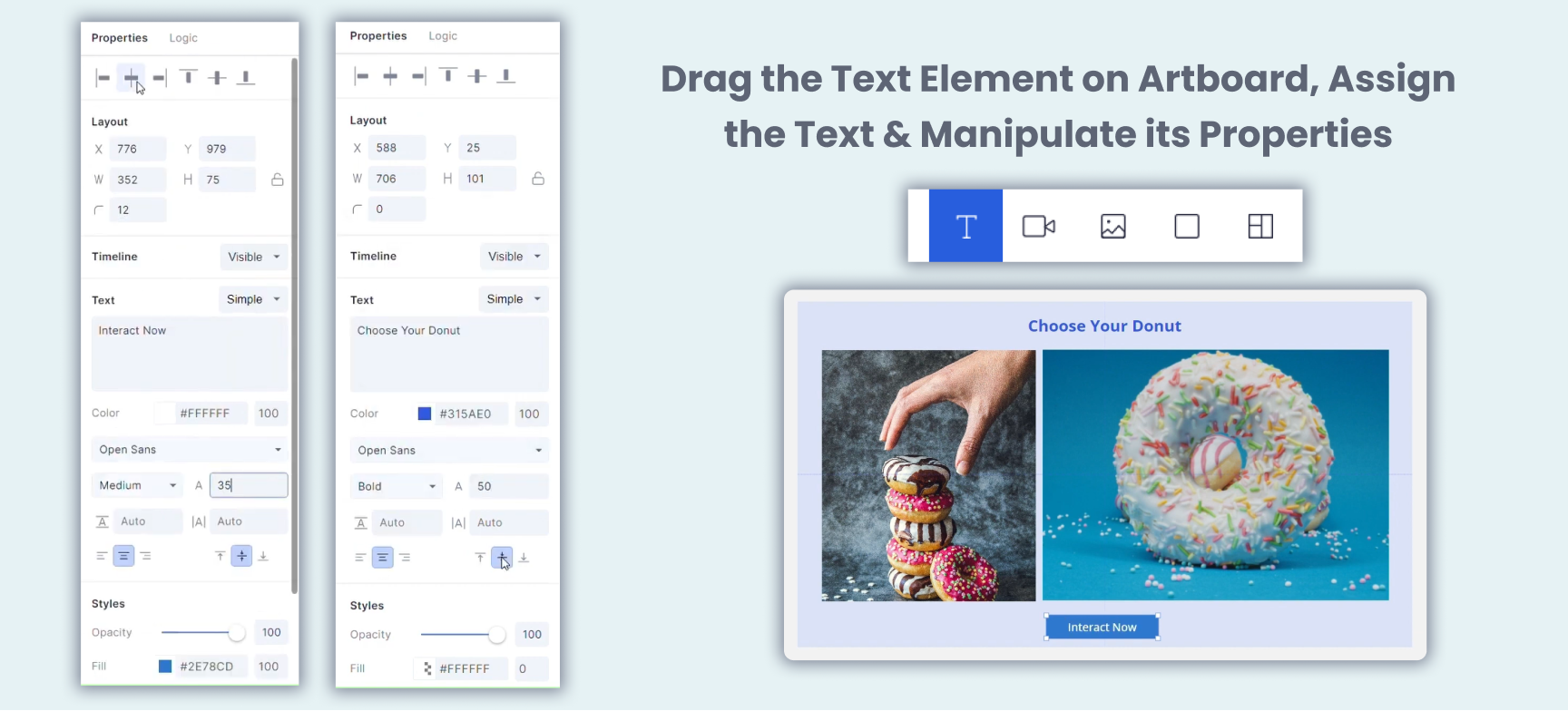 Grouping Layers
Once we have added all the necessary elements, we can group them together using the group element. There are two ways to group the elements. Either by first adding the group element on the artboard and then dragging the other layers inside it or by multi-selecting the layers that you want to group together & press CTRL+G (windows) or CMD+G(mac).
Congratulations, you have now created a basic layout using the elements available on KappaX. Follow this link to know how to add interactivity & logic to these elements.