Content management
KappaX is a platform that optimizes media assets for streaming and fast-loading purposes, making it the perfect place to host all your media files. In this article, we'll go through the simple steps on how to upload and manage your content on KappaX.
Open content bucket
The first step is to access the Content Library. This can be done by clicking on the icon that represents the Content Library. Once you are in the library, you will be able to see all the existing media files and have the option to upload new ones.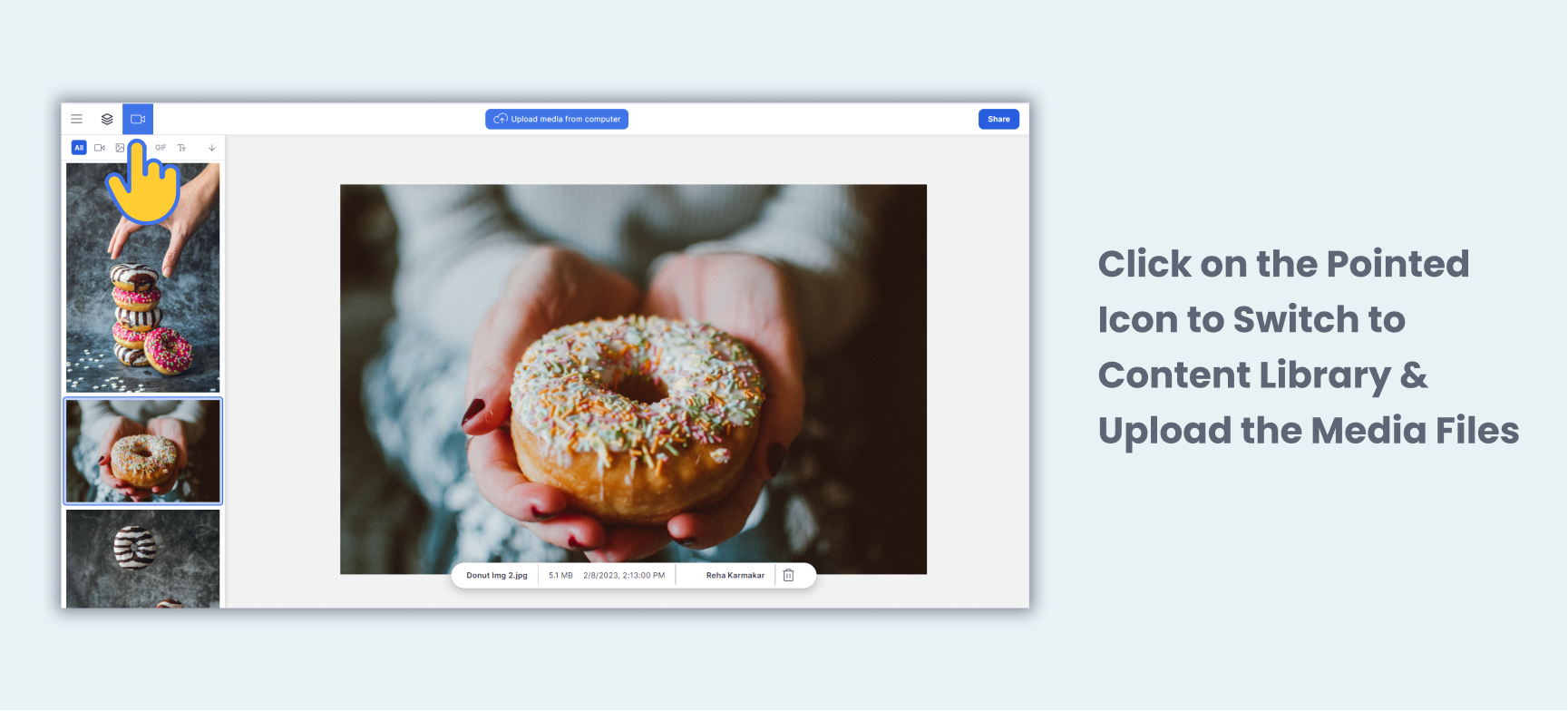 Uploading the Media Files
Uploading your media files to KappaX is a breeze. You can either drag and drop your files into the library or select them manually. KappaX supports a variety of file formats for images, videos, gifs, and fonts, so you don't have to worry about compatibility issues.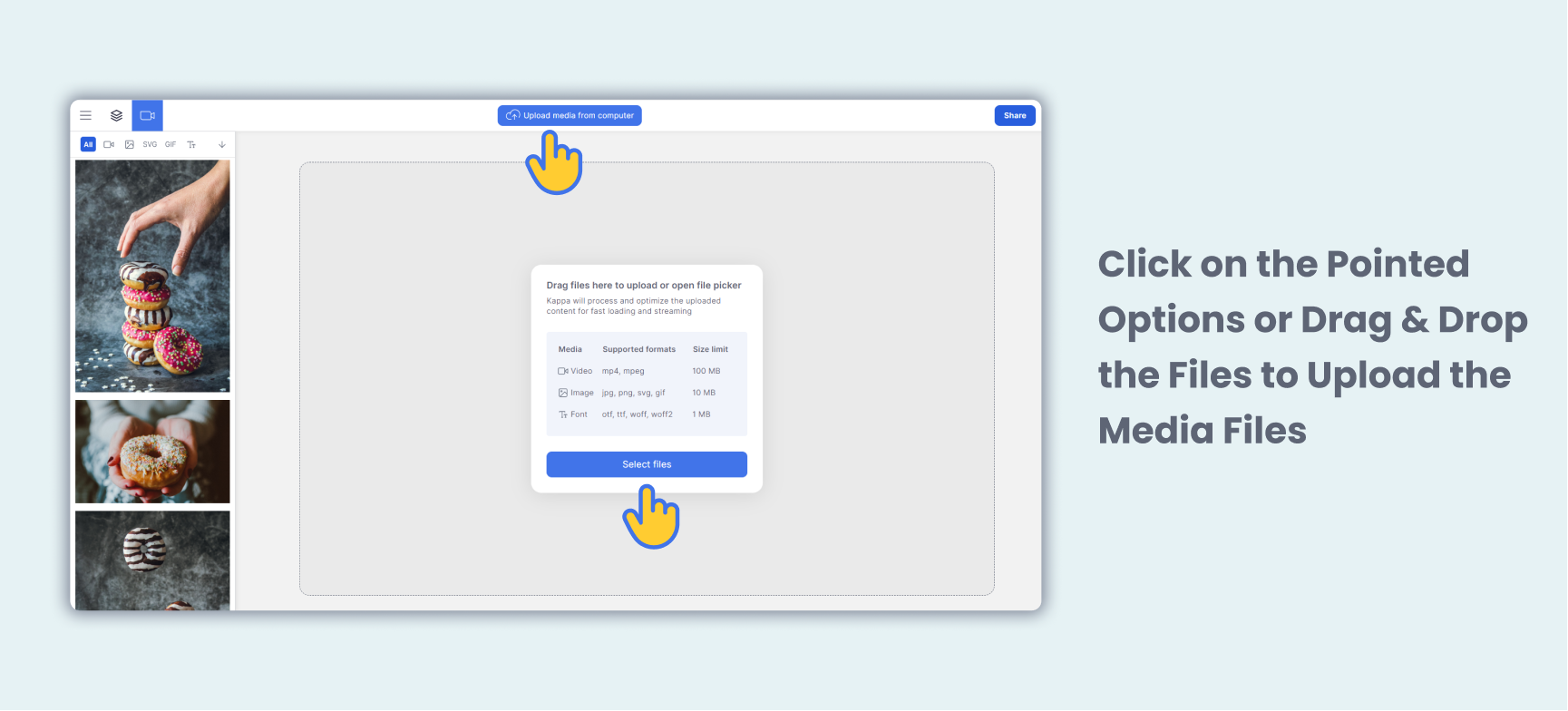 Supported formats
Following are the media formats with corresponding maximum size limit supported on Kappa :
| | | |
| --- | --- | --- |
| Element Type | Supported Format | Max. Size Limit |
| Image | JPG, JPEG, PNG, SVG | Upto 10 MB |
| Video | MP4 | 100 MB |
| GIFs | GIF | Upto 10 MB |
| Fonts | otf, ttf, woff, woff2 | Upto 1 MB |
Managing the Media Files
Once your files are uploaded, you can easily manage them by using the filters provided. You can filter your files by type, date, and more. To delete a file, simply select it and click on the delete icon on the bottom panel. You can also see the name of the person who uploaded the file in the bottom panel.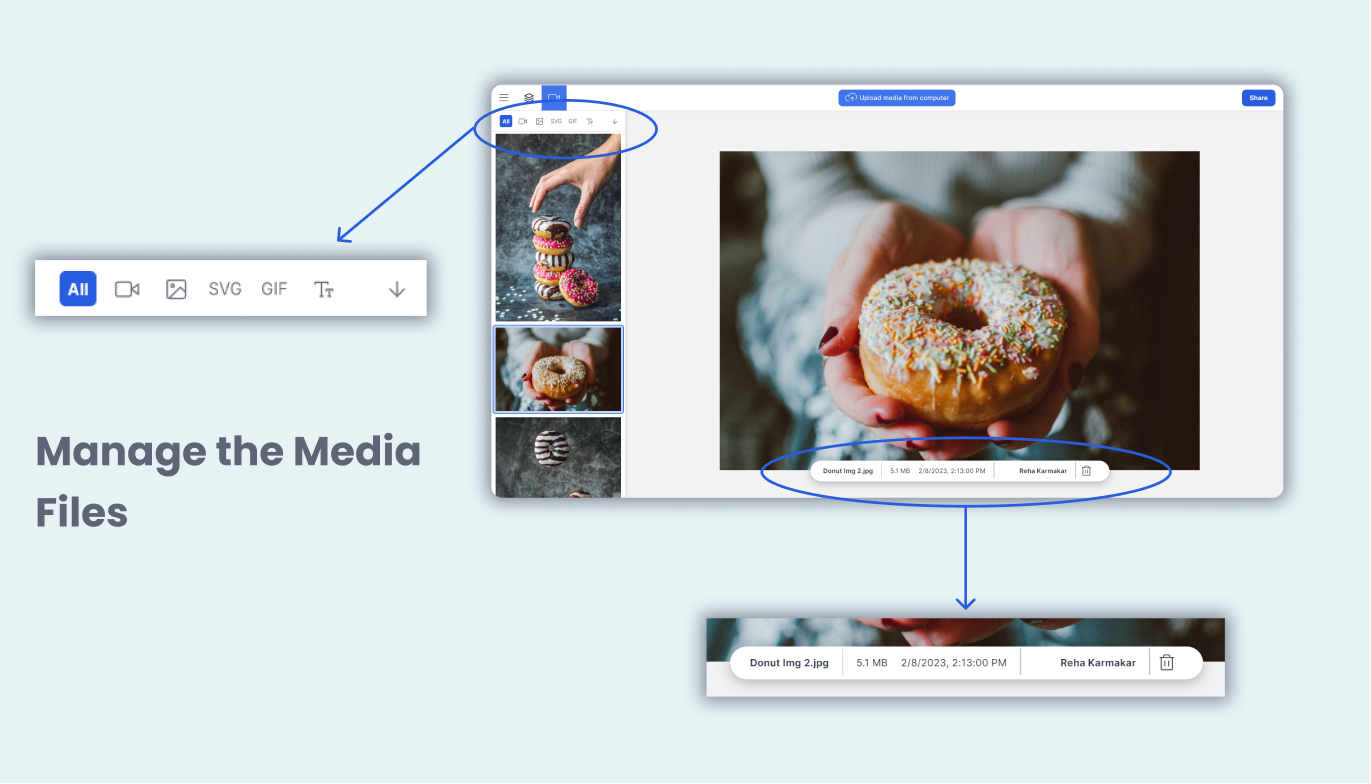 Content gets soft deleted by default.
Instead of erasing the media and its processed files, a soft delete marks the media as deleted. This approach preserves the deleted media and makes it possible to serve the multiple named versions where the media was assigned to a layer.
Automatic Optimization
KappaX automatically optimizes your media files for streaming and fast-loading purposes, so you don't have to worry about optimizing them yourself. This means that you can focus on creating amazing experiences for your audience, without having to worry about the technical details.
Streaming Quality
It's important to note that your streamed assets might not retain the original asset quality. KappaX will decide the best resolution based on network speed, device, and container size to optimize streaming quality.