Invite team members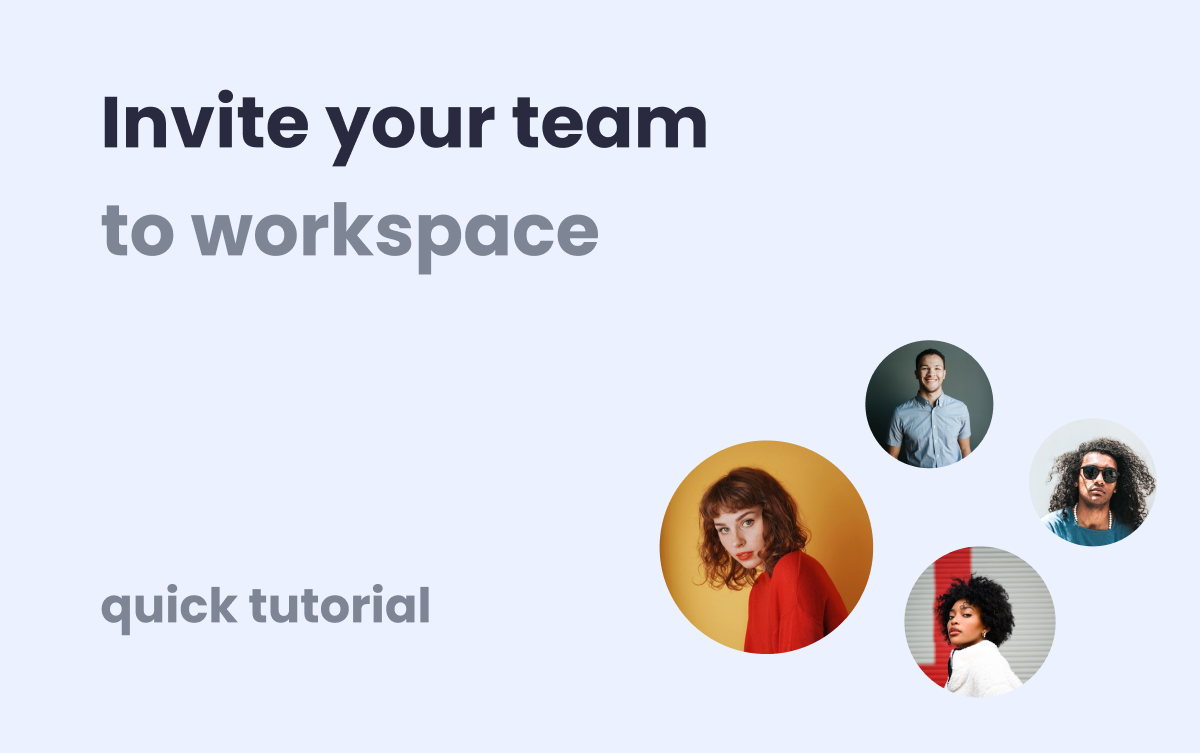 Switch workspaces
After your login to your Kappa account, it will open your default workspace. You can switch between multiple workspaces from the left panel in the console. See the image for visual reference.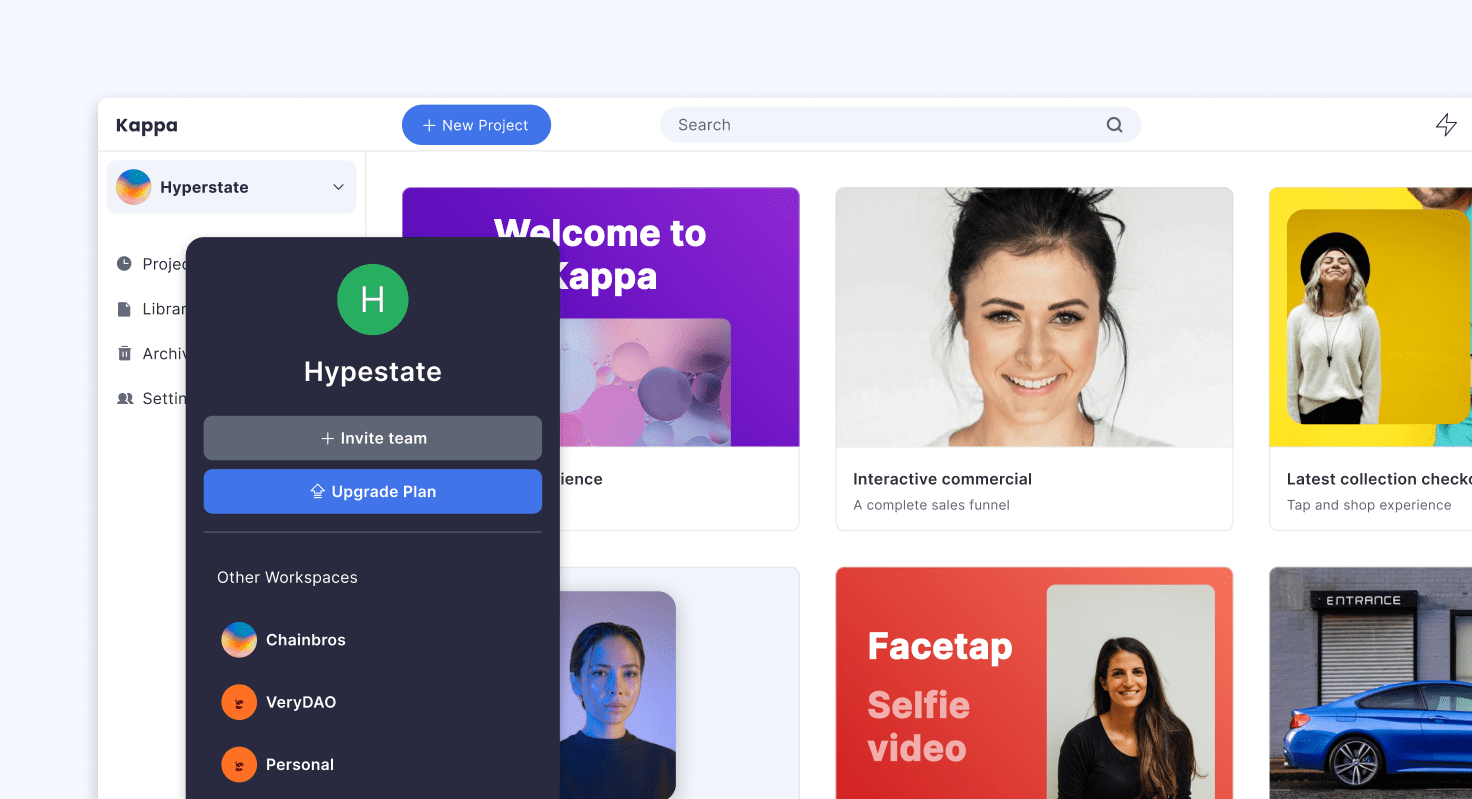 Go to workspace settings
Click on the Manage' button given on the left panel. In case of collaborating on a personal project, select the 'Members' button.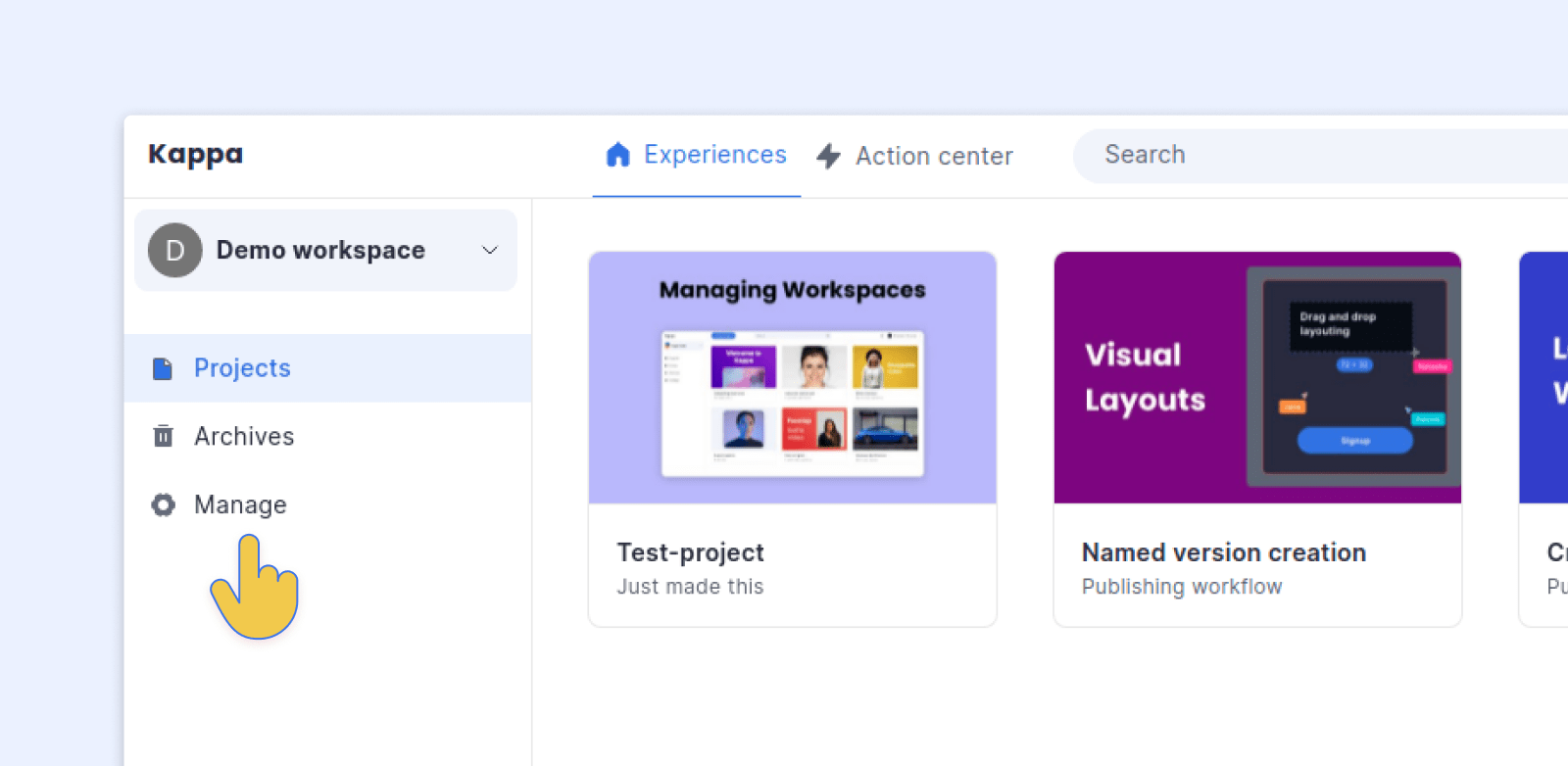 Invite member
Navigate to the member's section in the settings. Click on the invite member button.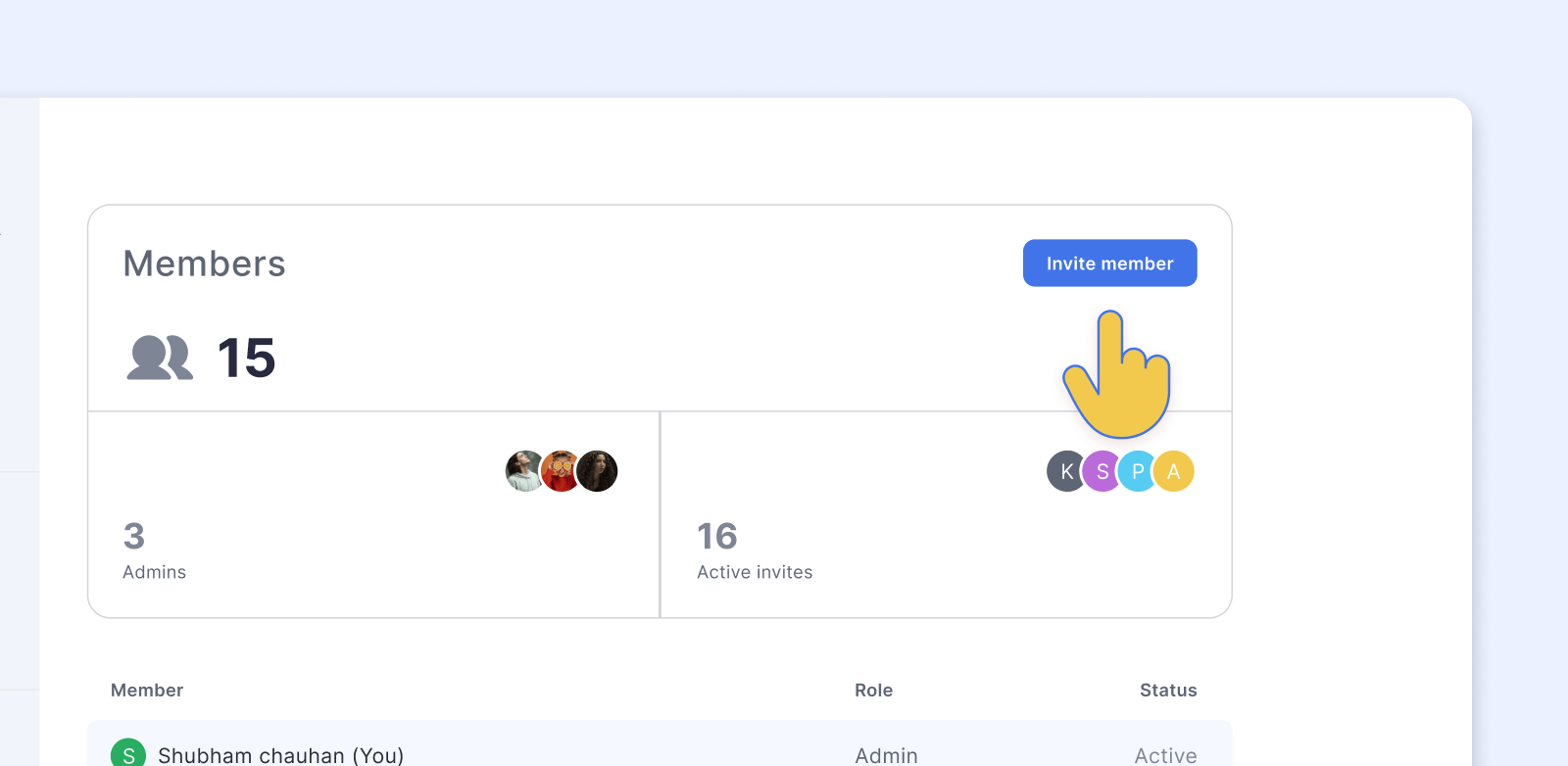 Select role
Enter the email and role of the member you want to invite and select provide the role. You read about roles and permissions in this article.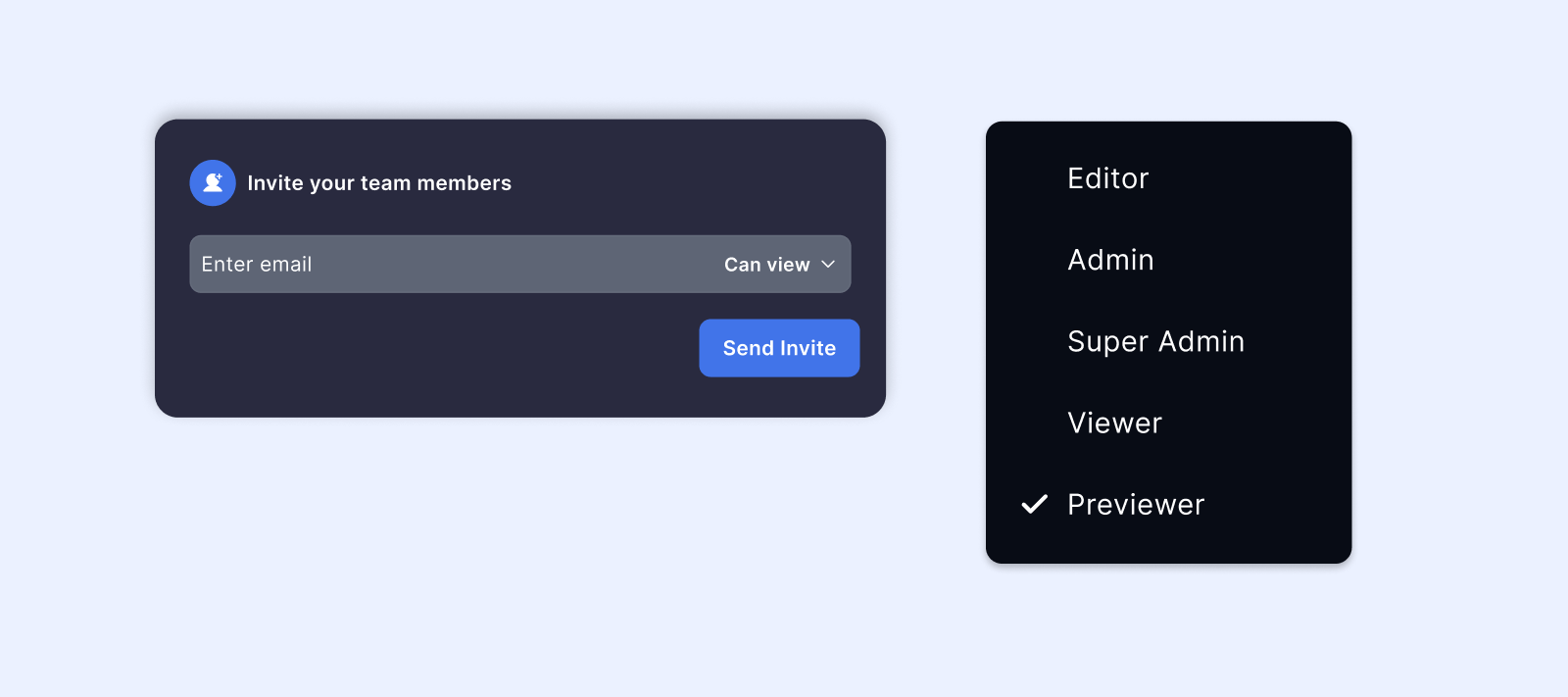 Manage invites
An invitation mail will be sent to the email Ids. You can see the pending invite in the invites section of the workspace settings. You can click on any invite to resend or cancel the invite.